Blu-Ray DVD Display Marquee Stand
Basket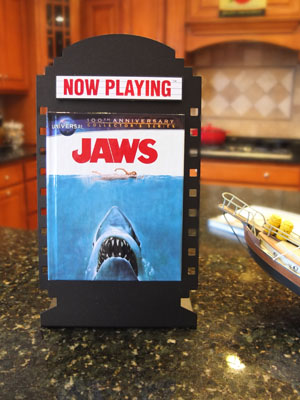 Quantity of this product in Basket:
None
Price:
$49.95
Sorry, we are currently sold out of 'Blu-Ray DVD Display Marquee Stand'. Please check back later.
This Blu-Ray Stand holds DVD's and Blu-Ray's. It is made of steel, weights 1.8 lbs. and measures 13in. tall by 7in. wide. It is of higher quality then the plastic stands you can sometimes find. Great addition to any home theater! Display your favorite movie in style.
Jaws Blu-Ray not included.
Free Shipping on this item.