High Quality Anodized Aluminium
All Frames On Site Are Front Loading Snap Style
Acid Free UV Protective Overlays
Many Colors Available. Click link and scroll down.
Quantities from 1 to 100,000
Custom Size Cuts
Advertising
Security and anti-tampering options available
Enquiries are welcome
Looking to frame those great Art Prints you have just laying around? Here are some of the most popular Art Print Frame Sizes.These frames provide great protection for your prints using our acid free overlays with UV protective properties.
Follow Art Print Frames by Spotlight Displays on Pinterest
Don't see the frame size you need on our site? No problem, we can custom cut any size frame you need!!! Just contact us and we will give you a quote same day!!!
Really excited to say we have been featured in Home Theater Magazine's Feb/March 2013 issue. Page 18 Article: "A-List Oscar Party!
Whether you are a collector looking to frame your prized poster or a company looking to display advertising, we can accommodate anyones needs. We can custom cut frames for any size movie poster or graphic you can think of, from bus shelter sized posters to 27x40 posters.You can display anything you like in these frames; Movie Posters, Music Posters, Pictures, Art Prints, Advertising and more.
Best Selling Movie Poster Frames

Classic Art Print Frame 24x36
$74.95
Classic Art Print Frame 18x24
$54.95
27x41 Movie Poster Frame Standard Border
$89.95
27x40 Movie Poster Frame Standard Border
$89.95
Classic Japanese B2 Movie Poster Frame 20x29
$62.95



Looking for a Light box, here is a great guild to make one using our frames: Movie Poster Light Box.
Look what one of our customers did with a movie poster frame purchased from Spotlight Displays, he made a Light Box out of it. Amazing!
Great job Frank!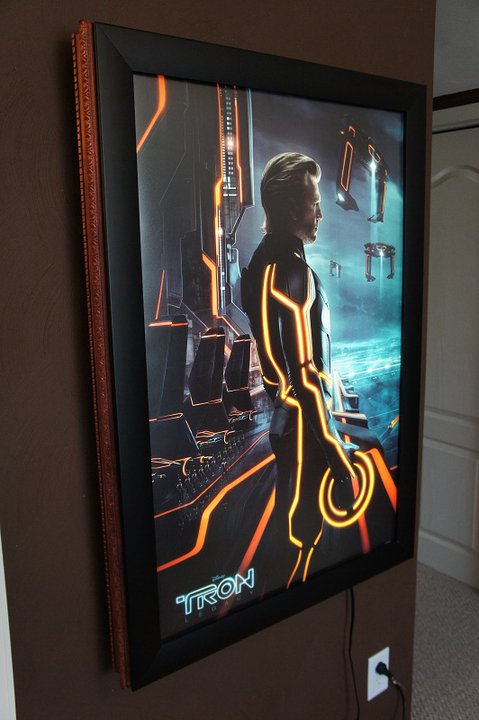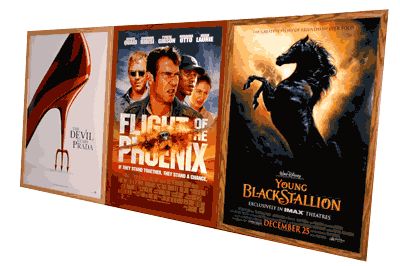 100% Made In The USA!!!

More about our Movie Poster Frame service

Spotlight Displays was founded 2002 and has been selling movie poster frames to home theater enthusiasts, movie poster collectors and big corporate companies, all the way to movie producers in Hollywood and New York.

The quality of our frames is by far the best on the market. Here at Spotlight Displays, we are dedicated to making customers happy, and we will do what ever it takes to achieve that.

Spotlight Displays offers a Money back guarantee - If you are not completely satisfied with your movie poster frame, return it for a full refund within 10 days of receiving it. There is a 25% restocking fee on custom orders. Please take photos of the frames that were opened along with the overlays as we cannot accept returns or refund for frames that are damaged. Please measure your posters as we can not be responsible for, and can not accept returns or give refunds due to the wrong size ordered. If you order multiple frames, please only open one to see if you are happy with the frame as we can not accept or refund on multiple frame returns that have been opened and removed from the protective bubble wrap.

Home | Contact us | Movie Poster Frames | About our Movie Poster frames

Copyright © 2002-2023 Spotlight Displays Movie Poster Frames. All rights reserved.