Translite LED Illuminated Frame Williams/Bally
Basket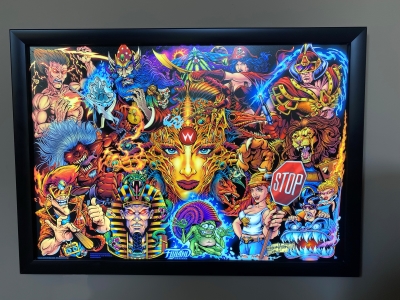 Quantity of this product in Basket:
None
Price:
$263.95
This Frame is for Translite Size 18.375" x 26.5"
High Quality Anodized Aluminium
Fully Assembled - Just mount To Wall
Thin Frame Profile - only .96" thick
Mounts Flush to wall
Complete Even Lighting, NO HOTSPOTS!
Front Loading Snap Style, NEVER TAKE IT OFF THE WALL
Bright,Warm White Light at 6000K
Complete Even Lighting, NO HOTSPOTS!
Dimmer/Flashing Switch Included
Acid Free UV Protective Overlay
Many Colors Available. Click link and scroll down.
Custom Size Cuts
If you are looking for Amazing Translite Artwork, this is the place
FlyLand Designs.
This is our standard border 1.25 inch border frame for a pinball translite. We take pride in the fact that these frames have a look and feel far superior than most frames on the market today. And you never have to take the frame off the wall to change your translite out.
Less then 1" Deep.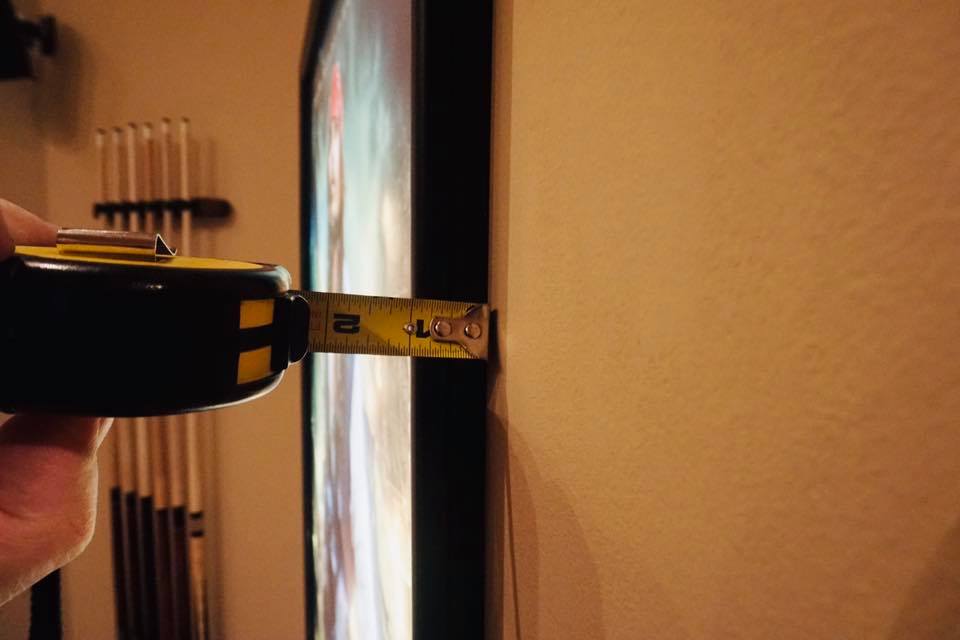 This frame does not hold the back glass from the pinball machine, only the translite. If you need a frame for Back Glass just contact us as we can adjust the frames to accommodate the Back Glass.
*BEFORE ORDERING, PLEASE MEASURE YOUR TRANSLITE. THEY CAN BE OFF. If you are ordering a frame for one of Flyland Designs Great Works of Art and it states size 26.5" X 18.375", then you can order this frame with confidence and no need to measure. But you MUST measure all other translites as stated.
Pinball Translite Size:
This frame holds translites measuring 18.375" x 26.5" If this is not the size of the translite you are looking to display, just contact us, we can custom cut any size you need.
Frame Total Size, NOT Translite Size:
20.125"W X 28.25"H X .75"D 1.25" Border
How Our Frames Work: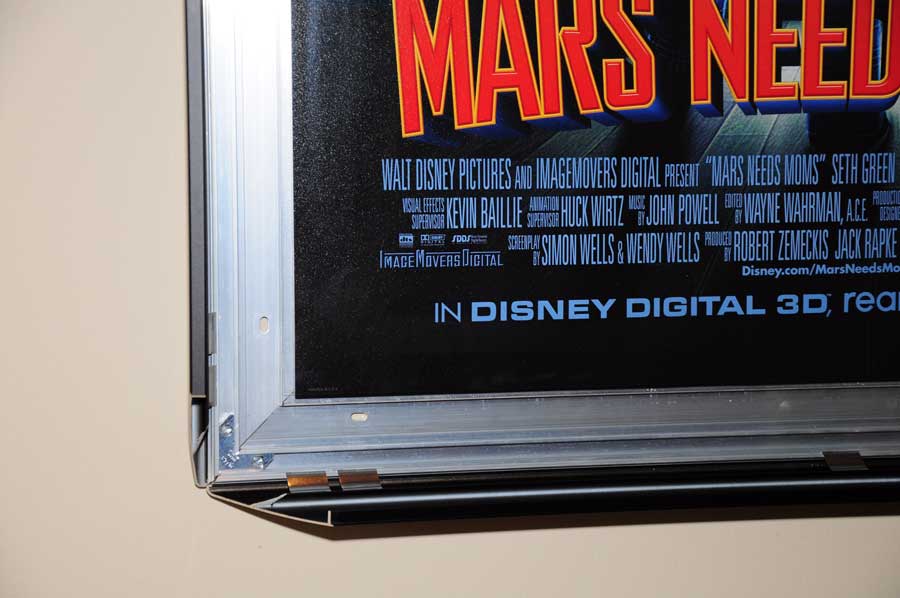 All four sides of the frames open to easily change translites in and out.