27" x " " Movie Poster Hanger
Basket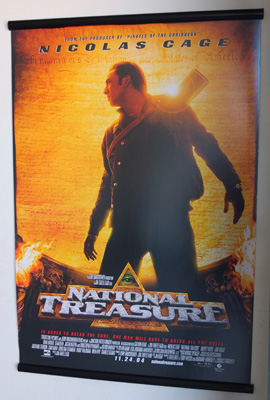 Quantity of this product in Basket:
None
Price:
$27.95
Click image below for closeup.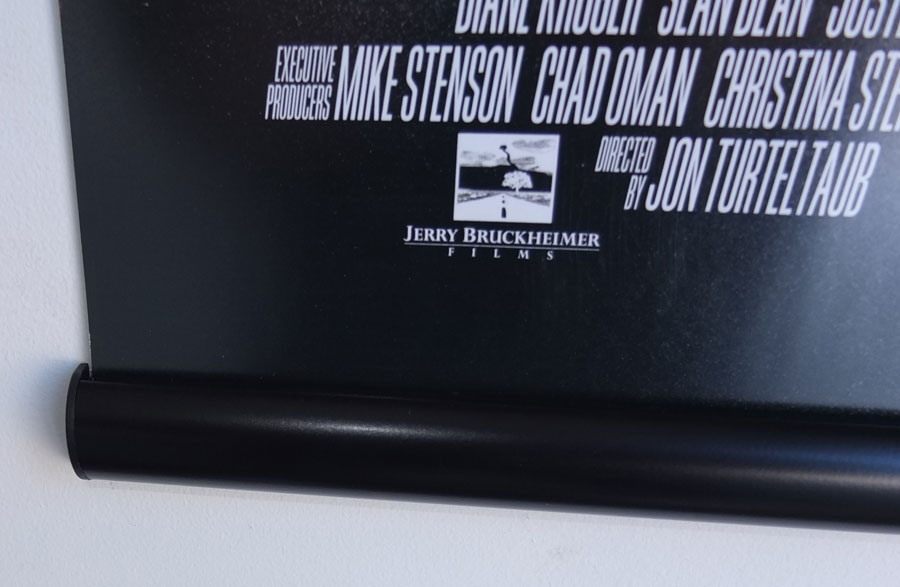 This is our new cost effective way for our customers to hang their posters.These hangers are made from the same high quality Anodized Aluminum as our high end frames . The main difference with these frames is you get a top and bottom piece and not four sides like a regular frame. You can also order the same overlays that come with our high end frames. We highly recommend ordering at least one overlay as there could be a possibility of a little indentation mark on the poster when closing the border down as the frame design is a little different then our high end frames. This will not happen if you have an overlay in the front of your poster.
And trust me when I say that if you want something nice at a cost effective price this is it. There are other hangers out there, but when you get them in your hands they just don't compare to these hangers
Shipping:
All orders on our site under $100 ship UPS at a flat rate of $20 excluding Canada, Hawaii, and Alaska. See our Shipping Rate section for those locations. Shipping over $100 is Free. For these poster hangers shipping is a flat rate of $15 and any order over $100 is free. In order for you to get the shipping cost of $15 for the poster hangers you must use COUPON CODE: HANGER and it will subtract $5 from the $20 shipping charge.
Movie Poster Size:
This hanger holds movie and music posters with a width of 27 inches. The height does not matter as there is only a top and bottom. If this is not the size of the graphic you are looking to display, just contact us, we can custom cut any size you need.
Movie Poster Hanger Size:
Two peices 27" 1" Border
Protection:
You can purchase overlays with this hanger, they do not come with the hanger unless you purchase them separately by choosing whether you want one or two above. They are listed as 27" x 40", if you want 27" x 41" just send an e-mail after ordering and we will change the size for you. If you need a longer overlay, just let us know but the price will increase for any overlays over 27" x 41". The overlays are PETG. One overlay will be all clear on both sides. The other overlay will be clear on one side and matted on the other to provide a non-glare display. With this overlay, you can use ether side, the clear side is not as clear as the all clear overlay that is also provided. The all clear overlay will have a protective coating on both sides that will need to be removed if you are going to use it for the front overlay. The Non-Glare/Clear overlay only has one protective coating that needs to be removed if you are going to use it for the front overlay. If you are going to use ether of these overlays as the back sheet, there is no need to take off the protective coating. The protective coating just peals off. Just start at one of the corners of the overlay with your nail. Both overlays provide UV Protective properties and are Acid Free, HOWEVER, THE ALL CLEAR OVERLAY DOES NOT PROVIDE AS MUCH UV PROTECTION AS THE NON-GLARE/CLEAR OVERLAY AND WE RECOMMEND YOU USE THAT OVERLAY AS YOUR FRONT OVERLAY FOR DISPLAY.
Don't forget to pick up an extra movie poster to put in your new frame.



How Our Frames Work: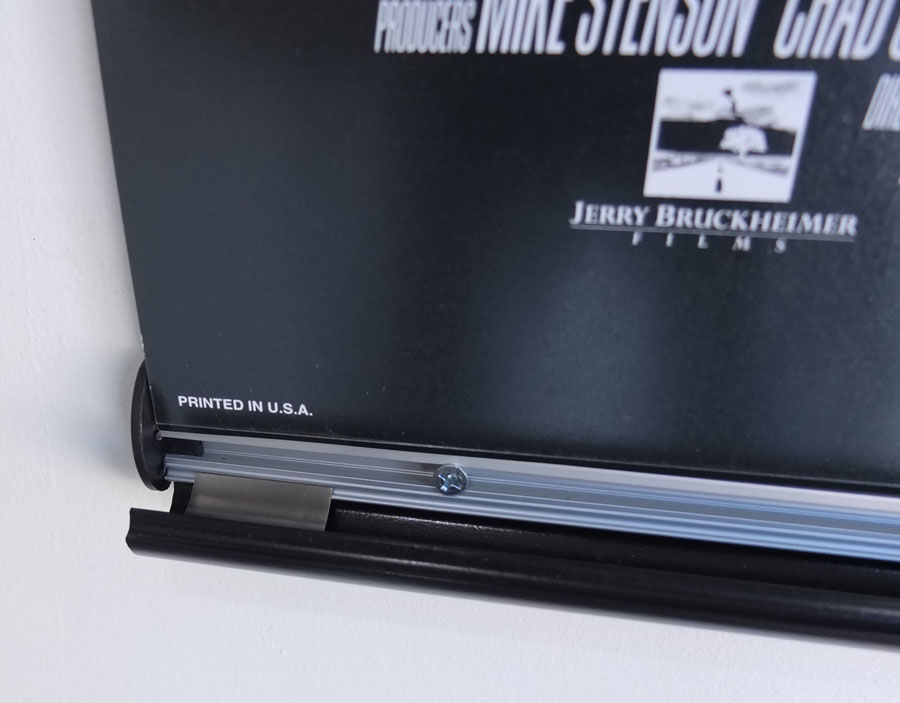 To learn more go to About Our Frames.